Get deals signed
more quickly!
With the enduring transformation of our work environment, process and methods, efficiently exchanging legal and approval documents is a competitive issue for all companies. Integrated into the Dropbox platform, HelloSign (a Dropbox company) enables you to electronically request and add legally binding signatures to any document.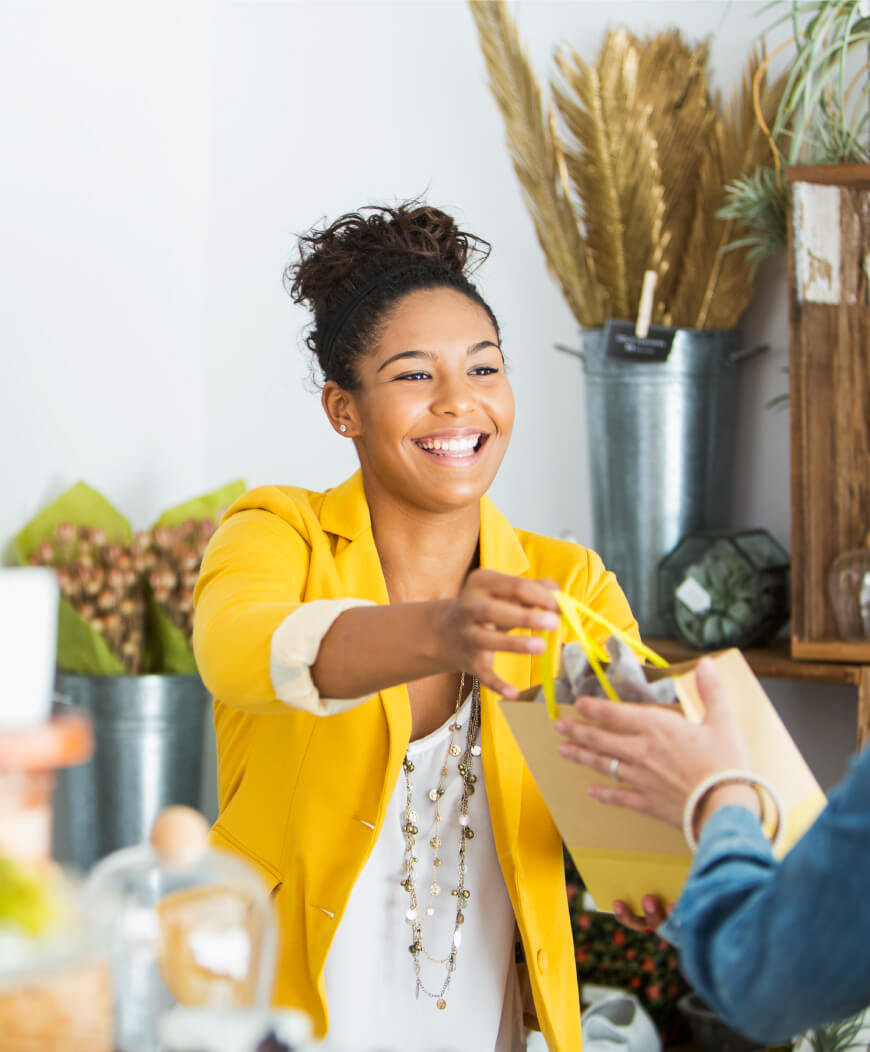 Multiple Benefits:

Improved efficiency and faster signature turnaround

Increased compliance

Increased security

Easier mobility and remote working

Increased competitivity
HelloSign makes all this possible and more:
Integration with Dropbox, Google Workplace, Microsoft 365, Salesforce, Hubspot…
Possible creation of document templates for frequent reuse or e-signature
Add your brand colour and logo for a personalised signing experience
Advanced role management
Grouped sending to hundreds of signatories
Integration on your website, application or platform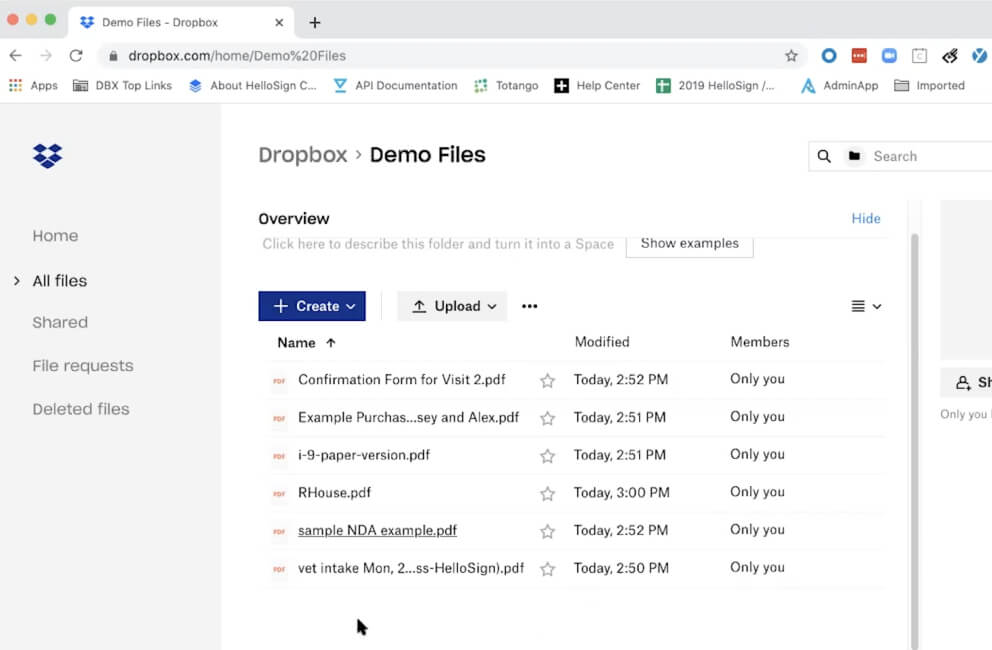 If you are already a Dropbox customer, nothing is easier for you. Its already in Dropbox.
Get a full mobile experience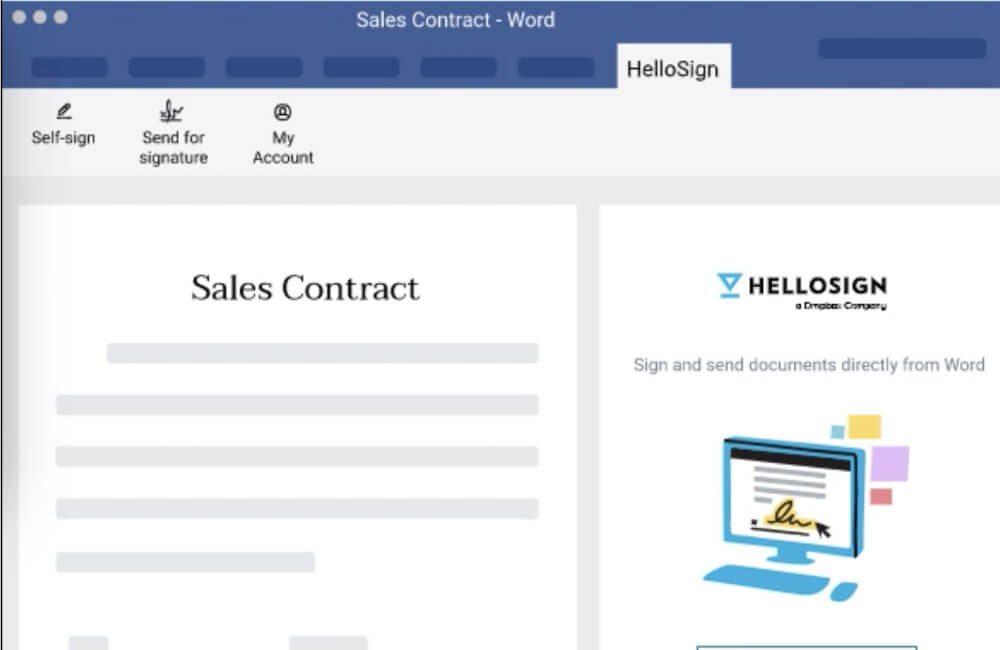 HelloSign integration with Microsoft Word.